Introducing the Flow Hive 2+

Crafted from premium western red cedar, the Flow Hive 2+ has new features to help you take great care of your bees, including a much-requested entrance reducer, revamped hive stand with ant guards, a more durable and sustainable multifunctional poly tray, PLUS all the features which have made the Flow Hive 2 our best-selling hive.
Easily harvest up to 46 lb of fresh unprocessed honey—direct from the hive to your jar.
Pre-order production is limited to small monthly batches.
Order now to avoid disappointment.

Pre-order the Flow Hive 2+ for April limited
Pre-order May
Pre-order June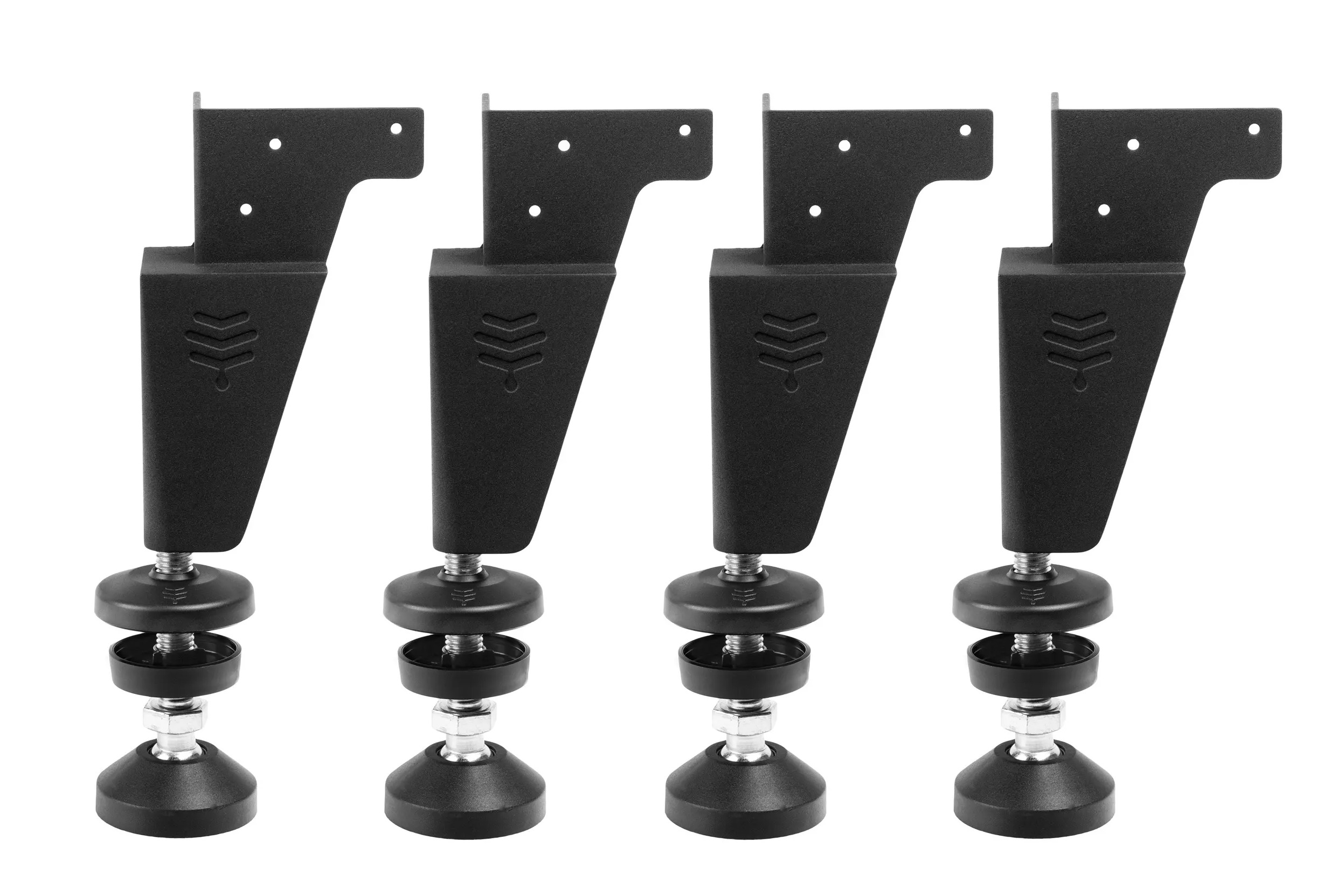 New look Adjustable Hive Stand
This handy feature enables you to control the height and level of your hive perfectly, even on uneven ground, ensuring the ultimate angle for honey harvesting.
Keep your hive dry and off the ground, preventing ground-dwelling pests from gaining easy access.
Made from powder coated cast aluminium, it's easier to put together and much more durable.
New Flow Ant Guards
An elegant solution to keeping these tiny intruders out of your hive. This adjustable Flow Ant Guard™ is made in Australia from 100% recycled polypropylene and sustainably produced, provide a space for creating a liquid ant barrier on the legs of your Hive Stand.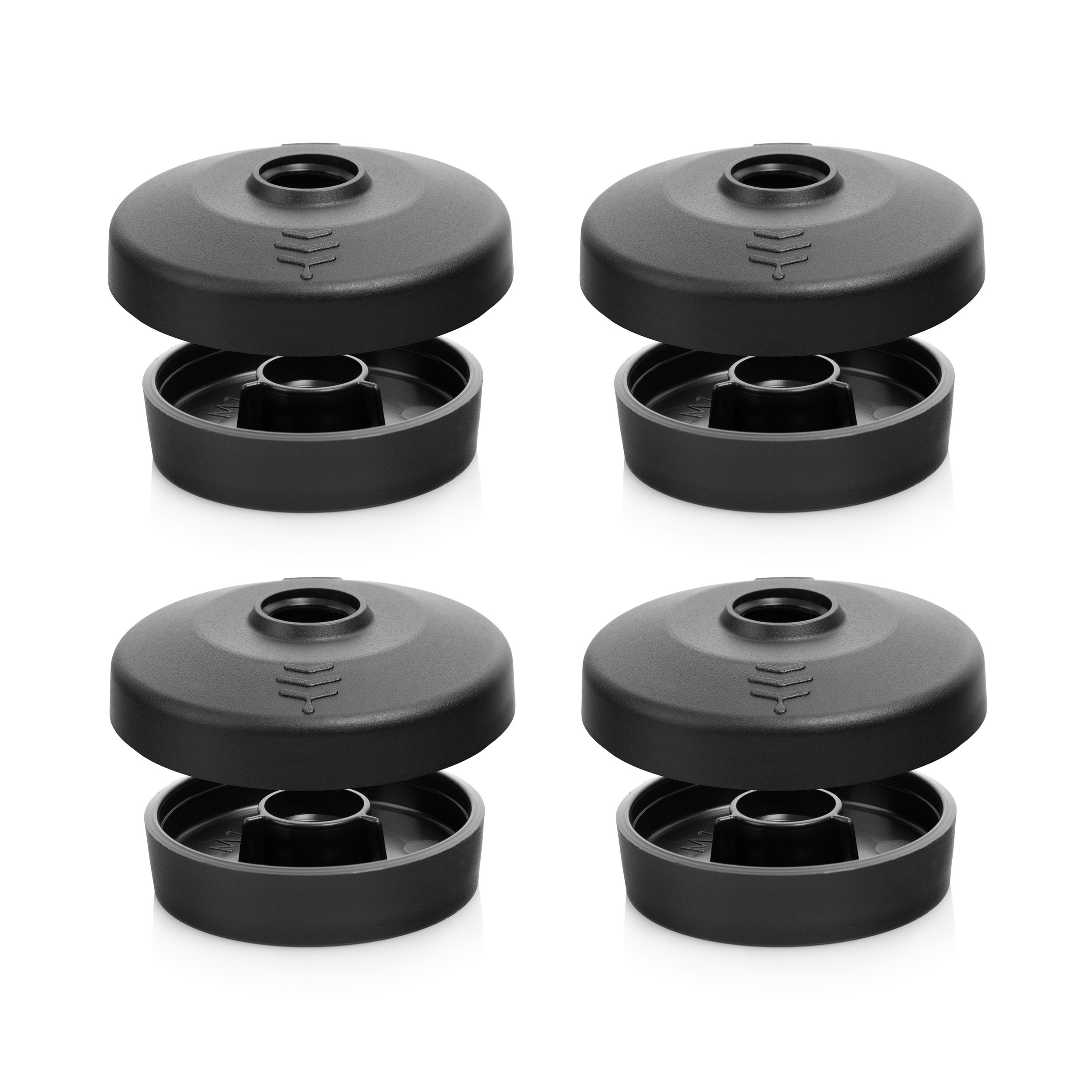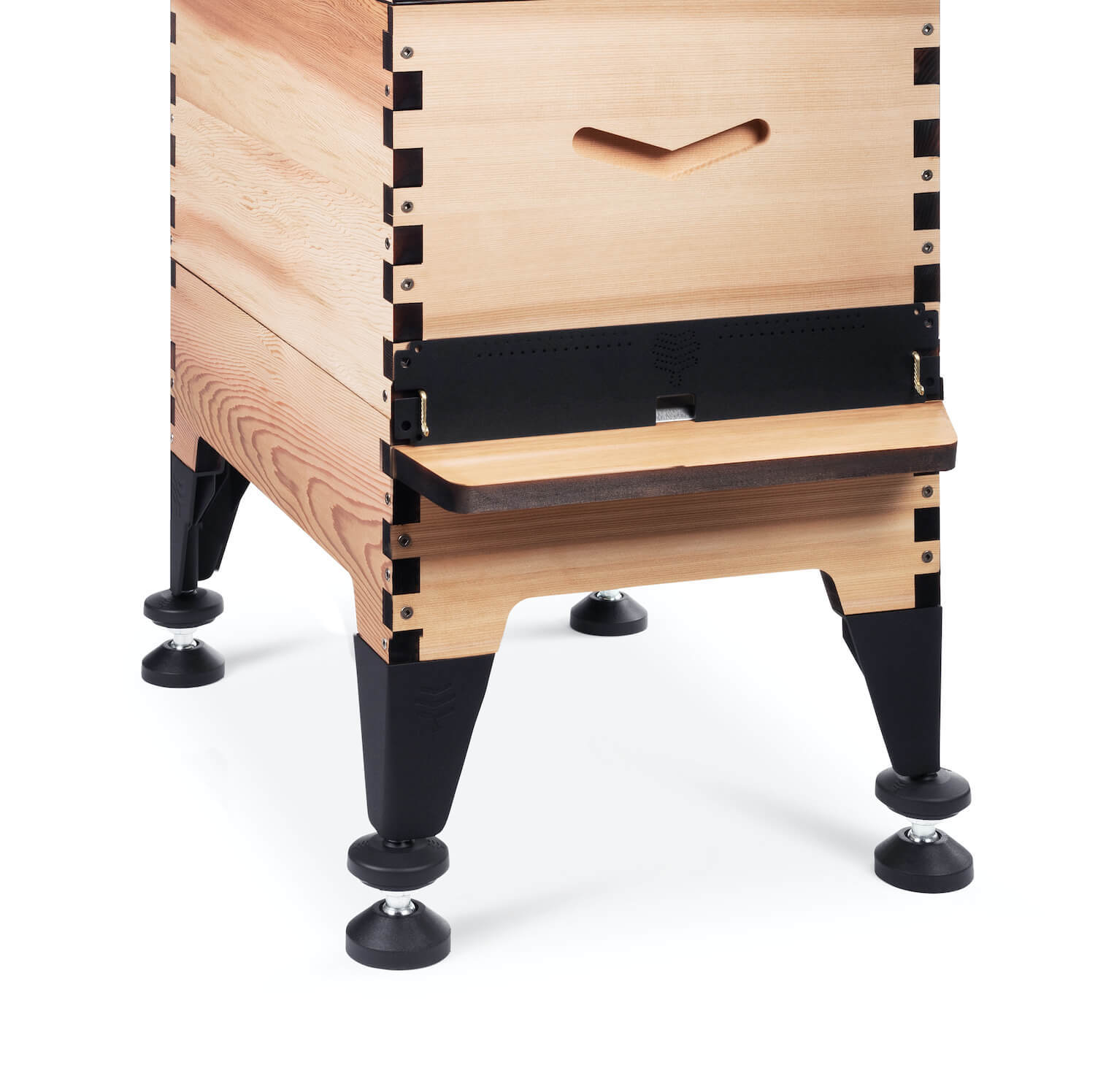 New Flow Entrance Reducer
Highly requested by the Flow community, the new Flow Entrance Reducer is handy for protecting against predators and robbing, reducing drafts in cold climates and can also be used to seal the hive entrance for short periods when relocating your hive.
New Multifunctional Tray
Sustainably produced from 100% recycled materials , the new look tray is much more sturdy & durable. It's Perfect for pest management and also monitoring the health of your hive.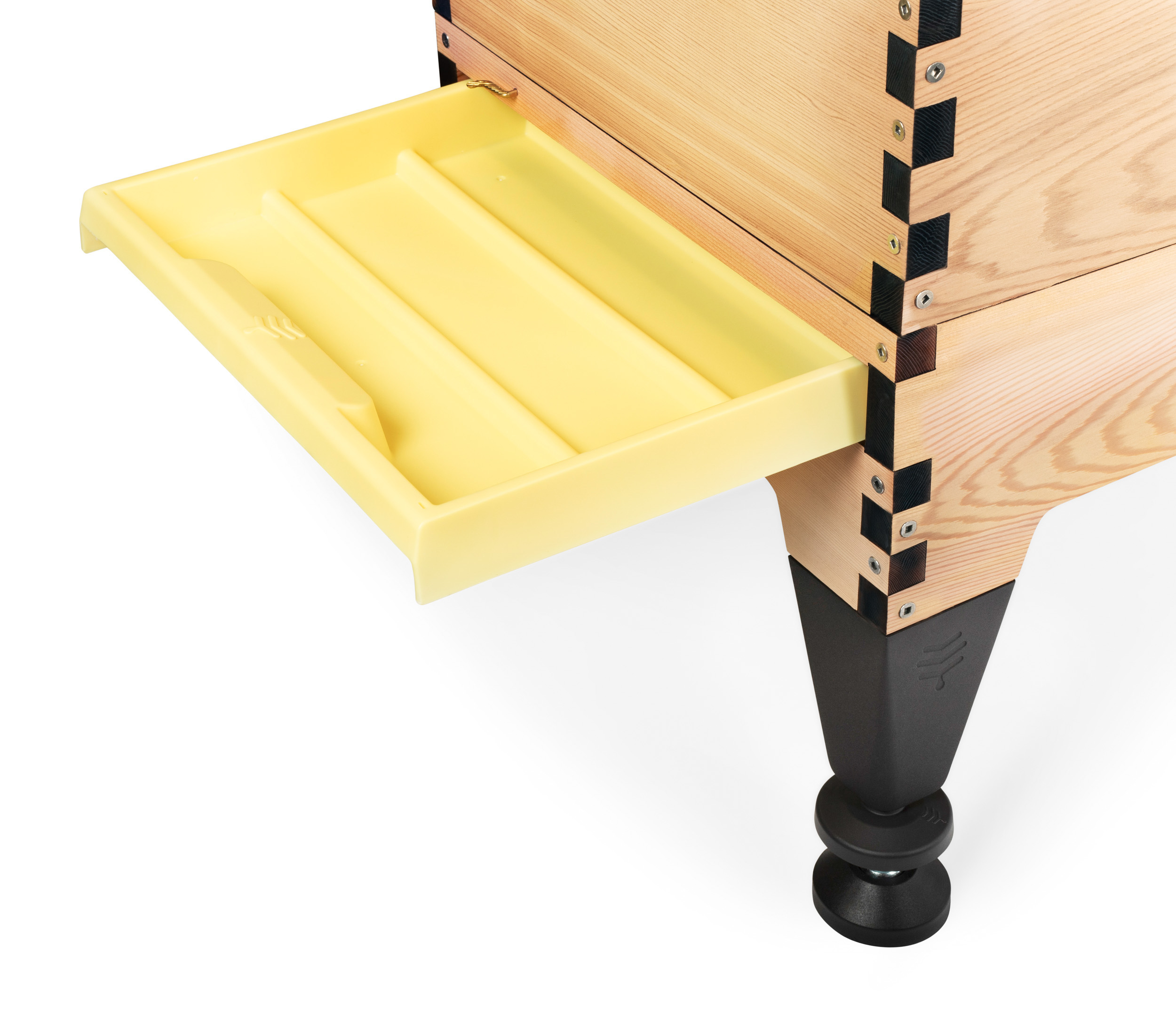 Premium Western Red Cedar
Created from highly durable, sustainably-sourced, A-grade, Western Red Cedar, the Flow Hive 2 is laser-cut and built with precision by us in Australia.
Premium Western Red Cedar
Created from highly durable, sustainably-sourced, A-grade, western red cedar, the Flow Hive 2+ is laser-cut and built with precision by us in Australia.
Bundle the original Flow Hive Classic and save
Our Starter Bundle has everything you need to get started this spring AND a sweet saving.
The perfect hive for the new beekeeper - with all the features that made Flow Hive a household name and the essential safety gear.
Plus, start learning with one month FREE access to our online beekeeping course.
Pre-orders for April delivery are selling fast!
Taste the difference
Because you can harvest single frames directly into your honey jar, you get to taste all the different flavors of the seasons without the blending, heating and oxidization associated with conventional harvesting methods.
Bees tend to fill frames one at a time, so each Flow Frame will reflect the flowers that were blooming when it was filled, allowing distinctive variations in color and flavor to shine through.
Why Johanna Griggs is bee obsessed
Johanna Griggs of Better Homes & Gardens shares her beekeeping story.

This invention is incredible. I have 22 jars of honey in 11 minutes and all I've had to do [to harvest] is turn a key... I can't believe that something so simple that we can all be doing can be doing so much good in the world. It just gives me so much joy!
I'm new to beekeeping, is this right for me?
Beekeeping is an incredibly fascinating and rewarding hobby, where the discoveries are endless. Plus the honey really is an amazing bonus! If you're just getting started, we're here to help! Email with our friendly support staff, or phone in and kick back for a good old chat with Trace, or live chat to get fast answers to your buzzing questions.
There is a lot of new beekeeping terminology to learn, from queen excluders to drone bees and all the parts of a beehive. Download our simple PDF guide to beekeeping here to get on top of it all.
Did you know that Cedar connects in with our Flow Community every week livestreamed to YouTube or Facebook? You can ask him questions and have them answered from your lounge room!
Join 5,000+ beekeepers at TheBeekeeper.org, an online beekeeping course designed to improve your skills, confidence and beekeeping success.
Should I choose a 6 or a 7 frame hive?

In response to requests for a larger hive, we have created a 7 Frame Flow Hive that is compatible with 10 frame Langstroth equipment.
Beehives in the 10 frame Langstroth sizing are extremely popular in cold climates and with beekeepers who prefer to have an extra two frames for their colony in the brood box.
Having an additional Flow Frame in your super is a bonus for collecting more delicious Flow harvested honey!
Not sure which model is best for you? Check out this video
Why is this the premium hive? What is cedar wood?
Our premium Flow Hive 2+ includes extra features to make taking care of your bees even easier, and is manufactured using western red cedar (Thuja Plicata). Sustainably sourced in North America, cedar is a beautiful timber with a remarkably fine and stable grain structure.
Cedar is often used as a hive timber in the USA, UK and other regions, because of its durability and insulative properties.
The wood includes beautiful, rich color variation ranging from yellowish-white color to a pale brown through to a richer dark brown. As this product is made from naturally grown resources – each hive will be slightly different in character. You can maintain a natural timber finish by oiling or staining to accentuate its natural color variations.
Are the new features of the Flow Hive 2+ compatible with previous models?
We are working hard to make sure that our existing customers can experience the handy new features of the Flow Hive 2+ as upgrade features for their existing hives.
At this stage we do not have a solution for applying the hive stand to classic and hybrid models as these require the specially designed base included with all Flow Hive 2s, however, we hope to have entrance reducers and ant guards available in the coming months. Please contact our team to express your interest.
Bees rarely find their way into empty beehive boxes, even though they are designed to be a perfect home for them.
There are a number of ways of starting a colony, from buying a package of bees, to receiving a hive split or catching a swarm.
We also have a range of videos and blogs to help you understand the different ways in which you can source bees for your new hive.
I have a small yard or rooftop, can I still have a hive?
Yes! Flow Hives are perfect for setting-up just about anywhere.
You will need enough space to access the back of the hive for easy harvesting and your bees will require a clear space at the front of the hive for their flight path.
You'll also need to check-in with local governing bodies to find out if there are any regulations that you need to be aware of.
Here are some of our top tips on where to set up your beehive.
Is beekeeping a good family activity?
Yes! Getting set up with a Flow Hive is a great interactive family activity as our revolutionary honey harvesting technology removes the need for additional harvesting equipment, making this enjoyable hobby much more accessible.
Harvesting honey together as a family is an incredible experience and enough to entice all members of your family to learn about bees which are completely fascinating! Don't be surprised if you find yourself with extra hands on deck to help out with brood inspections ;)
Make sure you have some extra suits on hand – we have protective wear in all sizes to accommodate all members of the family.
Still have questions? We'd love to hear from you.
Does the Flow Hive work in extreme temperatures?
Yes! The Flow Hive is successfully in use in all climates wherever beekeeping is possible, from the hot Texan summers to the cold Canadian winters.
Is there any safety information I need to be aware of?
Beekeeping is a fascinating hobby which when approached with knowledge, skill and dedication can be incredibly rewarding.
It is important to understand some basic safety guidelines to ensure that your beekeeping experience is a safe and positive one.
Beekeeping suits and other personal protective equipment can offer excellent prevention against bee stings but are not 100 percent effective. It's important new beekeepers exercise caution when tending to their hives and are comfortable with the fact that sooner or later, all beekeepers get stung.
Check out this Flow sponsored safety pamphlet covering common beekeeping safety risks and first aid responses.