How much honey can I harvest?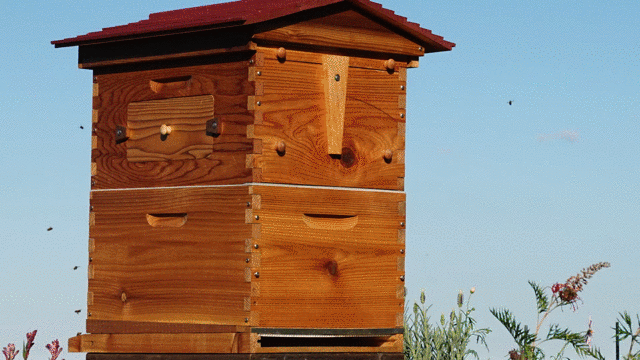 (Timelapse image shows 18kg honey harvest from 6-frame Western Red Cedar Flow Hive Classic)
Harvest up to 18 kgs (40 lb) of honey when the 6-frame super is full. Watch as fresh, pure unfiltered honey flows from the back of the hive directly into your own jars. No filtering, no mess.
Each Flow Frame holds approximately 3 kg (6.5 lb) of unprocessed honey, this can increase if the bees really build each frame out. Bee prepared with extra jars in case your first one overflows!
For more information on honey collection see our FAQ.
New to beekeeping and not sure where to start?
Beekeeping is such a fascinating pastime enjoyed the world over by people from all walks of life.
Learning about looking after your bees is a fascinating and truly rewarding experience. They are amazing little creatures!
We love welcoming new beekeepers worldwide into the Flow family and have a swarm of resources to assist you in your journey.
Included with the purchase of any of our Flow products is support from our knowledgeable Flow team via: